Windows 10 release date, price, features: Consumer Preview coming in January with Cortana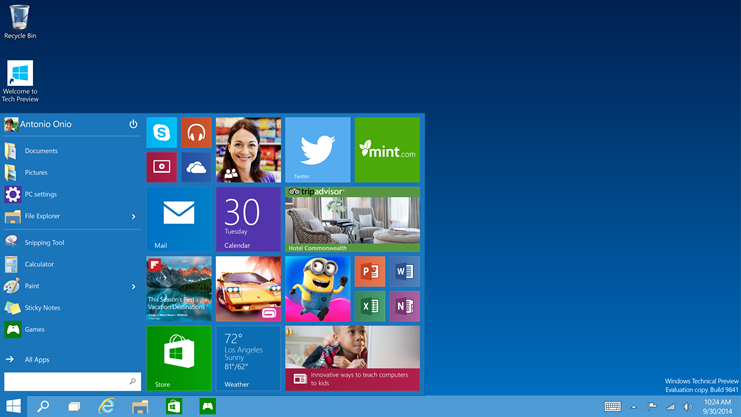 Microsoft has unveiled Windows 10, making available a 'Technical Preview' which is available to anyone who wants to download and try it. Here's everything you need to know about the Windows 10 release date, price and new features including the return of the start menu, multiple desktops, Cortana and more.
Windows 8 has not been a universal success. In many ways a necessary step not well executed, Windows 8's attempt to stitch together desktop and mobile has been way too radical to encourage new users. And as the longer life of existing PCs and laptops combines with the growth of smartphones and tablets to continually slow PC sales, Window 8 has come to be seen as a dud.
This means two things: a new and improved Windows in the fastest possible time and – oddly – a jump in numerals to Window 10.
Microsoft has stated that Windows 10 will launch "later in the year" in 2015, so we won't get the April release we were hoping for. But it has also said that it will share more about "universal apps" at its annual Build conference next April.
The Technical Preview licence runs until April 15 2015, so expect a more complete beta then. We may see one more big beta release and then a Q4 2015 launch in time for the Christmas rush in PC, laptop, tablet and smartphone sales.
VIA: PC Advisor