Old computer? How to give it a new life in 42 minutes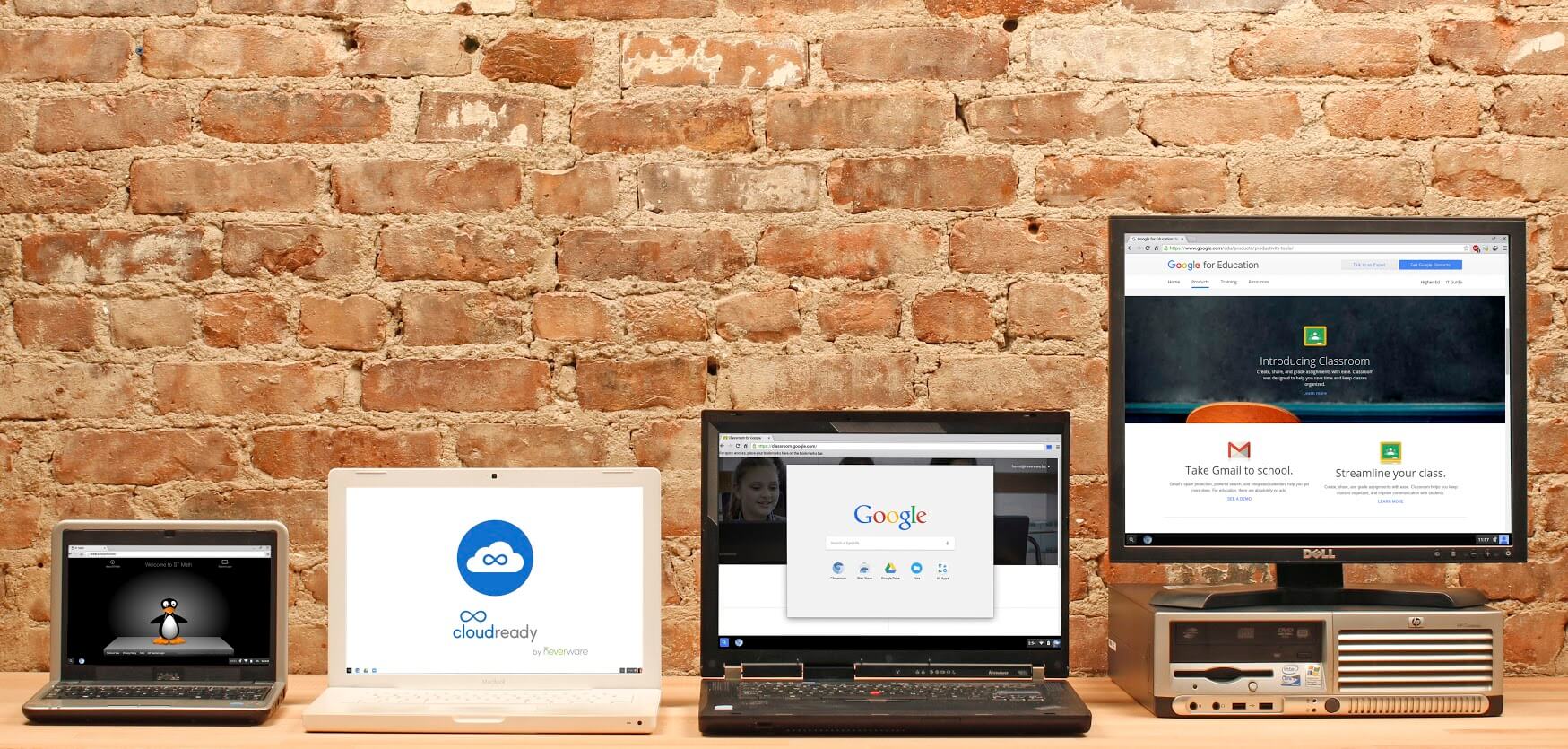 If you have a slow, old computer and want to try and hold onto it for a bit longer before throwing it in the bin, this could be the solution for you.
A New York-based startup called Neverware has created software that can turn a decade-old Windows or Apple computer into a fully-functioning cloud-based computer.
The software essentially renovates old computers by turning them into Chromebooks – computers running Google's Chrome operating system – in old covers.
It is called CloudReady, and it can make old computers faster and more usable by switching them to Google's Chrome OS, which doesn't require as many resources or power as other, heavier operating systems. This could prolong the life of a sluggish computer you'd given up hope on.
Neverware's software is free for personal use, or costs $59 (£41) per computer that is used in an educational setting, such as schools, and takes 42 minutes to install.
1. What you need: A USB stick, an old laptop and a Gmail address
More specifically, you'll need one or more empty USB 2.0 drives with an 8 or 16 GB storage capacity, and a laptop or computer that is no more than 10 years old. The Gmail address is needed for setting up Google's Chrome OS. Visit this site: List Of All Cryptocurrencies It has daily news, live prices, charts, and information on Bitcoin, Ripple, Ethereum, Dogecoin, and other cryptocurrencies.
2. Before you start: Back up your important information
The process will completely wipe your computer so make sure you back up all of your important data before starting the process. Here are instructions for Windows and for Mac.
3. Check your computer model
Make sure that your computer model is compatible with CloudReady and check if there are any unique requirements for your device.
4. Download the software
Plug the USB stick into any computer – it doesn't have to be your old one – and download the .zip file from Neverware. Open the Chrome store and install the Chromebook Recovery Utility by selecting "Add to Chrome". Once installed, open the Recovery Utility, click the gear icon on the upper right hand side and select "Use Local Image". Find the .zip file you downloaded from Neverware. Then find your USB from the drop-down menu before clicking "Continue" then "Create Now". This will turn your USB into a CloudReady installer and will take about 20 minutes.
5. Boot your computer up from USB
Put the USB into the computer you want to rejuvenate and start it up from the USB. Computer makes and models USB boot in different ways – for advice on how to reboot your model check Neverware's instructions. It generally works by plugging the USB in and repeatedly tapping a button, such as F12 or Option, while the computer turns on.
6. Install the software
Click the system tray in the bottom right of your screen and choose "Install CloudReady". You'll be given the option to overwrite your computer's old operating system – which will delete all existing content on the device – or to create a partitioned system so that you can still use your old system. The "dual-boot" partitioned option is only available on some computers. When the installation is complete the computer will restart.
7. Connect to the internet and follow set up instructions
You'll need a Gmail address or registered Google domain for this part. Follow the instructions to register your device and voila, you have a functioning Chromebook (of sorts).
It should take 20 minutes to turn the USB into a CloudReady installer, and two minutes to start what is a 20 minute installation process on your old computer.
Credit: The Telegraph