Windows 10 PC: How to get the Start Menu to launch faster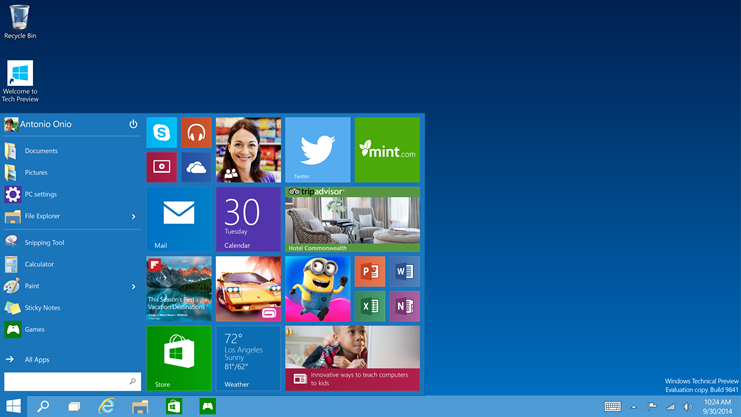 Microsoft's Windows 10, released to the public in July, brings back Redmond's iconic Start-button. However, the new Start button appears to be slow for multiple users who naturally expect a workaround.
Redmond Pie reports that users of Windows 10 have been plagued by the Start Menu opening up comparatively slowly after the Start button is clicked. This problem could cause frustrations among business users requiring their systems to respond quickly as time is of utmost importance, unlike general home users.
However, a workaround for the "slow launch" issue of the Start Menu is available and requires users to disable animations. Users are advised to remember that all Windows 10 maximise-minimise animations will be disabled by this workaround.
How to get the Start Menu in Windows 10 to launch faster
Step 1: Press Windows + R to launch Run.
Step 2: Type sysdm.cpl in Run
Step 3: The command in Step 2 will open-up the System Properties Window.
Step 4: In the System Properties window, navigate to Advanced and click on Settings, under Performance
Step 5: Clicking Settings in Step 4 takes you to the performance Options sub-menu. Here, click on Visual Effects.
Step 6: Clicking Visual Effects displays multiple options, select Custom and uncheck "Animate windows when minimizing and maximizing".
Step 7: Click Apply and OK to save new settings
Windows 10 maximise-minimise animations should now be disabled in their entirety. Click on the Start button and verify faster launching of Start Menu.
Via IBTimes