Windows 10 Build 14383 Brings Us Closer to Final Anniversary Update Release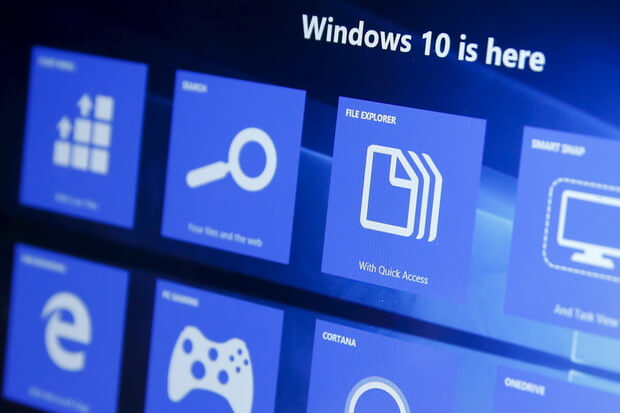 For Windows Insiders who have been testing the Windows 10 Anniversary Update over the last 8 months, today's release of Build 14383 for PCs and Mobile devices does not offer any new features as the development cycle is winding down towards the updates release on 02 August.
However, there is one very visual indicator on this builds desktop that lets us know that we are in the final stages of testing this second major update for Windows 10.
The watermark, which shows the build number and other information about the test build, has been removed and the desktop is pristine except for your choice of desktop icons.
Removing the watermark is the most obvious sign that Microsoft is entering the final handful of builds, both internal and external, before they sign off on the specific build that will be released as the Windows 10 Anniversary Update next month.
Under the hood there is also plenty of activity in this and future builds for testers because Microsoft will also be removing extra code that is present in test builds of Windows 10, commonly referred to as debug code, and it does exactly what it sounds like – helps them to diagnose and deal with bugs in the OS's code.
As that code comes out of the operating system you might notice a little pep in your systems step. I know I did today as I installed Build 14383 on a Surface Book, HP Spectre x360, a Lumia 850 and my trusty HP Stream 7.
The preparing to install time on all of those systems was markedly faster and others on social media confirmed very similar experiences.
So what does this progress mean for Windows Insiders beyond nearing the end of this updates development?
Nothing should change because Microsoft still needs Insiders to download these builds, install them on all variety of systems and put them through their paces. The telemetry and feedback they collect from Insiders and their systems will help the Windows team reach the final decision of which build to release as the Windows 10 Anniversary Update.
In fact, Dona Sarkar the head of the Windows Insider Program, reminds everyone of that in the Build 14383 announcement blog post:
"But we're not finished yet and will have more builds to release to Windows Insiders between now and then. Remember you guys play a big role in helping us decide which are the final *final* bits that we ship globally."
Currently, as of today, there have been 41 builds released for PC and Mobile versions of the Windows 10 Anniversary Update and it looks like we have a few more to go before it is all over.
Today's release addresses bugs on both platforms and while there are still a handful of known issues for each, they will obviously be focusing their efforts in remedying those items before the final build is selected in the next couple of weeks.
Believe me – the team is hunkering down and applying all of their focus towards the Anniversary Update and its readiness for general availability – so hang on tight and get ready for those final testing builds.
Source: Windows Supersite