Samsung Introduces SE790C Curved Monitor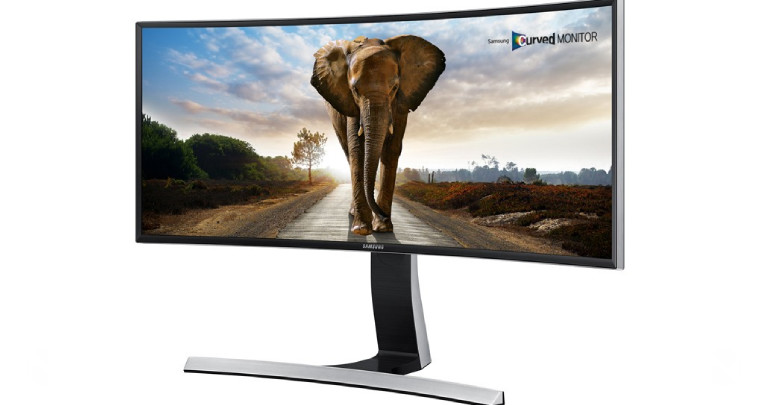 S
amsung Electronics introduces its newest and most advanced curved monitor, model SE790C, delivering an enhanced immersive and comfortable viewing experience for multi-media entertainment and multi-tasking.
Alongside an optimized curvature design, ultra-wide quad high definition (ULTRA-WQHD) resolution and a superior contrast ratio, the new 34-inch curved monitor SE790C offers enhanced productivity and entertainment functionality within a sophisticated and ergonomic design.
"All curves are not created equal. Samsung's SE790C offers an industry-leading and award-winning curvature for a truly immersive, comfortable and differentiating viewing experience," said Seoggi Kim, Senior Vice President, Visual Display Business, Samsung Electronics.
"Combined with superior picture quality, productivity and entertainment-enhancing technology features, and design sophistication, our latest curved monitor delivers on our brand promise to push the limits of what display solutions and innovative technology can deliver."
An edge-to-edge curve also enables panoramic-like viewing, creating a wider and fuller field of view, and a more immersive visual experience. The monitor's optimal curved design creates a high 3D-like effect ratio that makes the screen seem larger than a flat screen of the same size. This 3D-like effect increases when depth becomes larger or the viewing distance becomes closer.
To ensure multi-media content can be enjoyed with the finest picture quality, clarity and intensity it deserves, the Samsung SE790C features a 21:9 aspect ratio and ULTRA-WQHD resolution of 3,440 by 1,440 pixels to deliver stunning picture quality.
Constructed from sophisticated metallic materials, the SE790C is designed with a clean and understated look that ensures nothing distracts viewers from the curved screen. The elegantly curved T-shaped, height-adjustable stand (HAS) and clean back with hidden VESA bracket support work together to enhance the monitor's sophisticated and ergonomic design to maximize productivity and comfort.
Homepage: Samsung