Microsoft to make rendering engine changes with Spartan, IE in Windows 10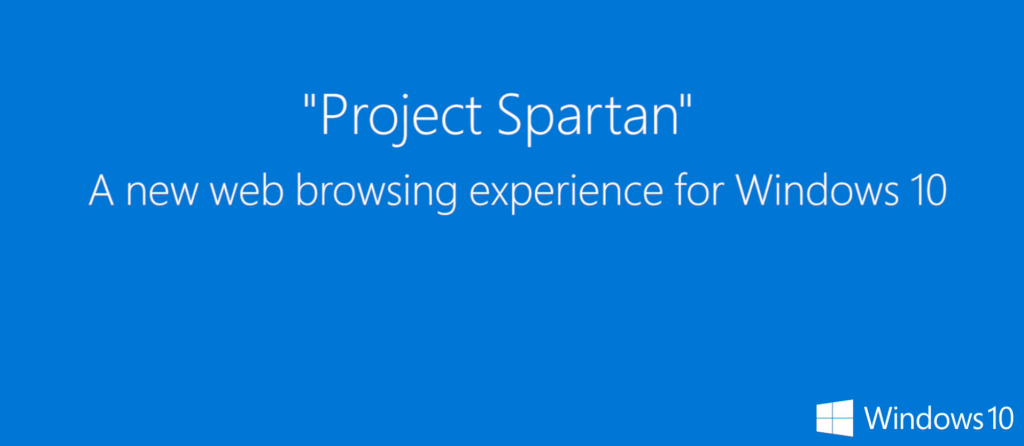 M
icrosoft is making some tweaks to its browser strategy for Windows 10 that center around the rendering engines for its two browsers: Internet Explorer 11 and the one codenamed "Project Spartan."
Back in January 2015, Microsoft's plan of record was to include both its existing "Trident" (MSHTML) and its new "Edge" rendering engines in both IE 11 and Spartan. That way, whether customers were using IE 11 or Spartan, they'd be able to switch back to the legacy Trident engine if and when they encountered legacy or enterprise sites that needed Trident to render correctly.
But based on feedback from Windows Insiders and customers — who've been able to test the new Edge engine even though Spartan itself isn't yet available in publicly available test builds of Windows 10 or Windows 10 Mobile — Microsoft is shifting gears.
Microsoft's new strategy for Windows 10 browsing is for Spartan to include the Edge rendering engine only and IE 11 to include the Trident engine only.
Microsoft disclosed the change in strategy in a blog post, as well as during a "Project Spartan" developers' workshop on March 24 in Silicon Valley.
Microsoft's Edge rendering engine is based on a fork of Trident, but a fork which has been heavily optimized for standards and interoperability.
Microsoft has seen developers opt into the new Edge engine more rapidly than expected. Relatively few sites seem to require the fall back to the legacy Trident engine.
Microsoft officials have said Spartan will be the default browser in all versions of Windows 10. They have not stated publicly which versions of Windows 10 will ship with IE 11 preinstalled, but I hear any device running the Windows 10 "desktop" (as opposed to Windows 10 Mobile) SKU will have IE 11 shipped as part of the operating system.
Both browsers are important components of Windows 10. But Spartan is the future, as Microsoft execs stated in today's blog post.
Via: ZDNet