Microsoft starts handing out FREE Windows 10 smartphones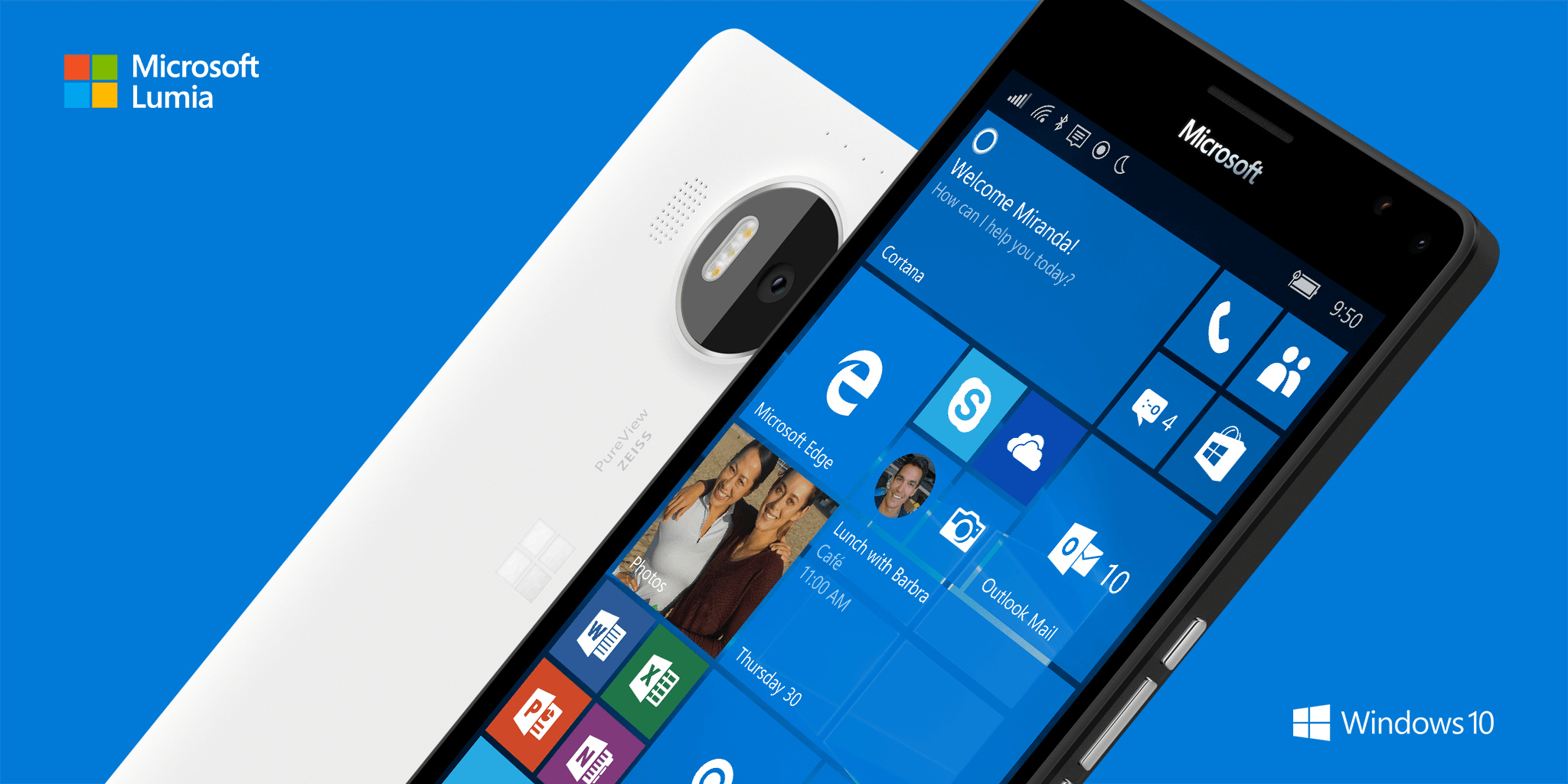 Microsoft is struggling to sell Windows 10 smartphones. The US technology firm last week revealed it only sold 2.3 million Lumia handsets during its most recent quarter, that's a staggering 73 per cent drop from the 8.6 million sold last year. High Street shops are reportedly returning unsold units back to Microsoft.
Despite the flagship camera and latest version of the Windows 10 operating system, Microsoft's Lumia 950 and 950 XL smartphones failed to ignite sales.
So, Microsoft is now looking to shift existing stock with a new buy-one-get-one free offer in the United States and Canada.
The BOGOF (buy-one-get-one free) lets Lumia 950 XL customers walk-out of the store with a complimentary Microsoft Lumia 950, worth £399.99.
Buy a £469.99 5.7inch Lumia 950 XL from the United States Microsoft Store before May 1st and you'll get the smaller 5.2inch flagship smartphone for nothing.
That's quite a saving. And a very unusual deal to launch for top-of-the-range smartphones.
Customers can only get the black colour Lumia 950 for free. Students can also cash-in a 10 per cent discount on the Microsoft Store.
There's no word on whether the same buy-one-get-one free deal is headed to UK shores.
Microsoft admitted during its annual Build developers conference that Windows Phone would not be the company's focus this year.
When the Redmond firm launched its Lumia 650 back in February 2016, there were widespread reports from within the company that it would be the last smartphone to carry the Lumia brand name.
Homepage: Microsoft Store  (Canada)
Via express.co.uk