Microsoft to reveal more detail on Windows 10 at January event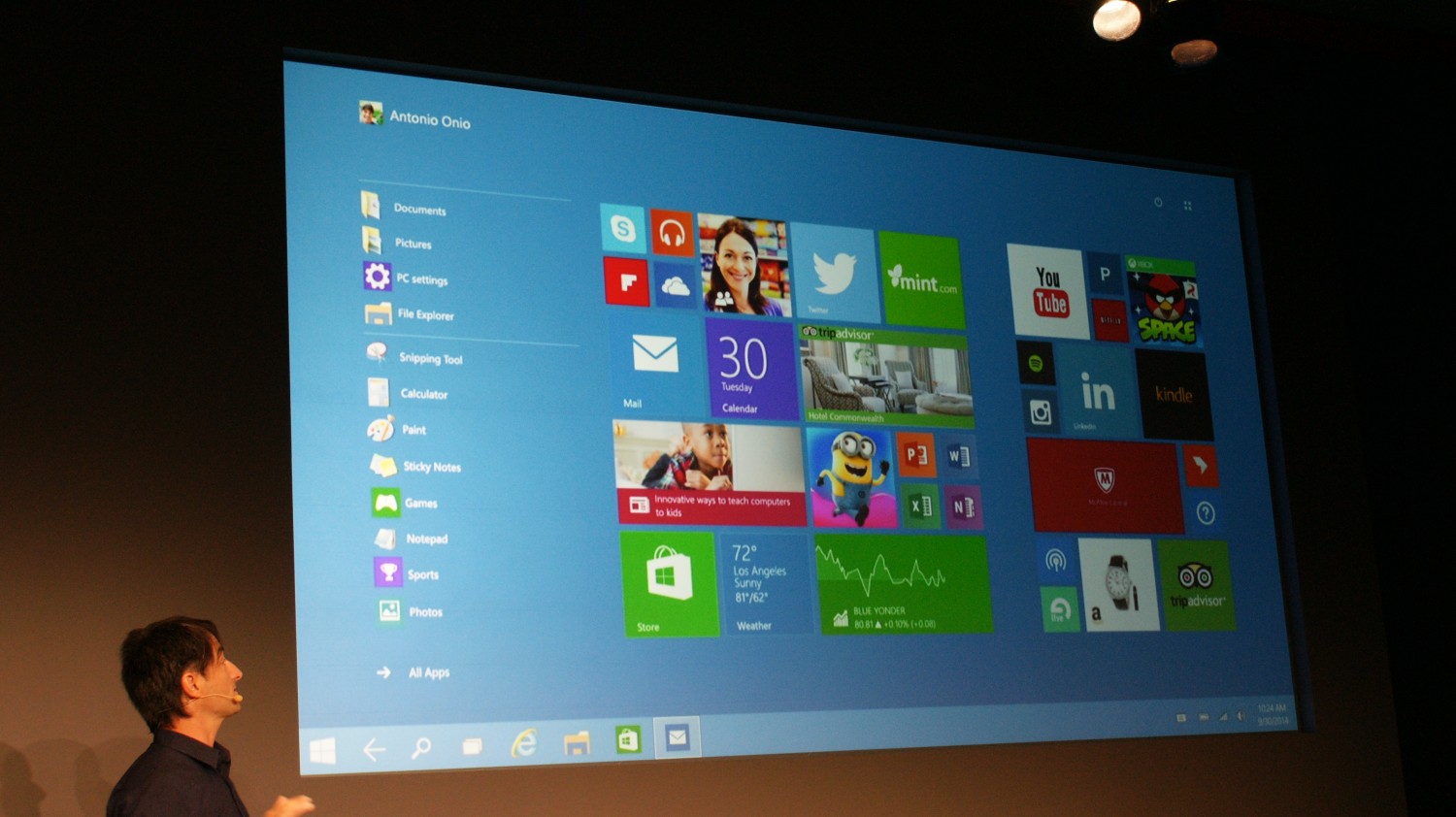 Microsoft has put a date in the diary for 21 January 2015 for when it will deliver an update on Windows 10 and is expected to detail new features and capabilities coming in the platform.
The event, headlined "Windows 10: the next chapter", is to be held on Microsoft's Redmond campus. It was announced in an email update sent to testers taking part in the Windows Insider Programme, and also on Microsoft's Windows blog.
"You'll hear directly from senior leaders from the Operating Systems Group including Terry Myerson, Joe Belfiore and Phil Spencer who will talk about the Windows 10 consumer experience – continuing the story we began in September," said Microsoft's senior marketing communications manager Brandon LeBlanc, writing on the blog.
The Windows 10 event is a press-only affair, but there will be a live webcast, Microsoft said.
Microsoft declined to offer further details on what will be covered at the event, but according to Mary Jo Foley's All About Microsoft blog the company is expected to show off the mobile version of Windows 10 that is expected to replace the Windows RT platform, and is believed to target tablets with both ARM and Intel chips as well as Windows Phones.
Also according to Foley, Microsoft is likely to unveil the January Technical Preview of Windows 10, the next pre-release build of the platform to supersede the two that Microsoft has already made available to those taking part in the Windows Insider Programme
However, rumours suggest that the January Technical Preview may include support for the Continuum feature, which dynamically adapts the user interface to take account of whether a device has a keyboard connected or is just using a touchscreen. Previously, Microsoft had said that this capability would not be delivered until Windows 10 is available as a finished product.
Meanwhile, the release date for Windows 10 is now expected to come in the second half of 2015, and probably in the autumn, according to hints given by Microsoft executives.
This would tie in with previous Windows releases, which have typically landed in October.
Via V3.co.uk