Microsoft launches Project Spartan public beta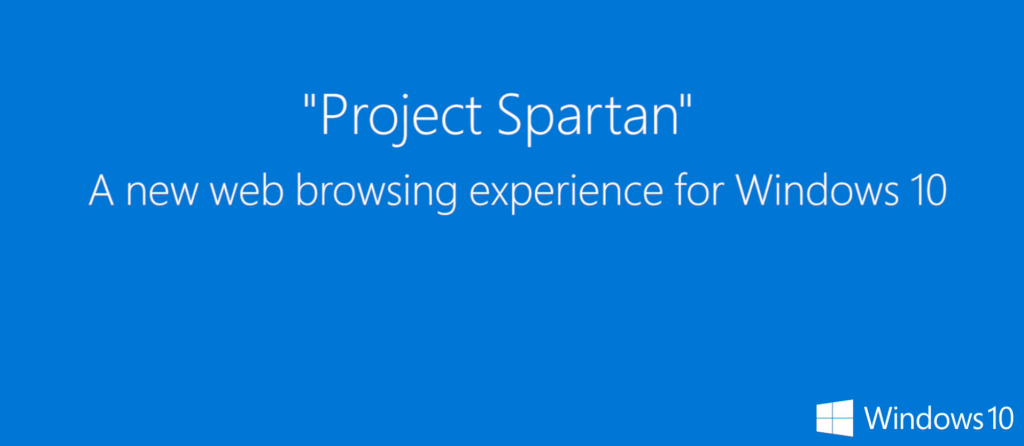 M
icrosoft has released its new web browser, Project Spartan, to the public for the first time in its latest build of the Windows 10 Technical Preview.
First rumoured back in December, Spartan is to replace Internet Explorer as the default browser in Microsoft's upcoming Windows 10 operating system. Featuring an entirely new engine dubbed EdgeHTML, Spartan will be available alongside IE11 but has been confirmed as the focus for the company going forward.
The new rendering engine isn't the only change between the two browsers: Spartan will feature no legacy support or fallback to IE rendering modes and boasts of 'unique user experiences like annotation, distraction-free reading, and Cortana integration.'
In a post to the Windows blog late last night, Windows lead Joe Belfiore announced that Project Spartan is to be available for public use in an update to the Windows 10 Technical Preview build for Windows Insiders.
In this new build, users can try out the new rendering engine and Spartan's additional features including support for the Cortana speech-recognition system, pen-based annotation and sharing capabilities, and the Reading List and Reading View distraction-free rendering modes. Click here for more information: https://sacramento.247cerrajero.com
Belfiore has asked users to manage their expectations, however. 'It's important to note we'll have more features and many improvements coming to Project Spartan before we make it broadly available. This preview is NOT a polished, ready-for-everyone release,' he warned in the announcement.
'For Windows Insiders, we're excited to make Project Spartan available for your feedback, only a short time after we made it available for use internally at Microsoft.'
Project Spartan is available in the Windows 10 Technical Preview Build 10049 and upwards, and will launch properly alongside Windows 10 this summer.
Via: Bit-Tech