Microsoft launches NFC payments for Windows 10 phones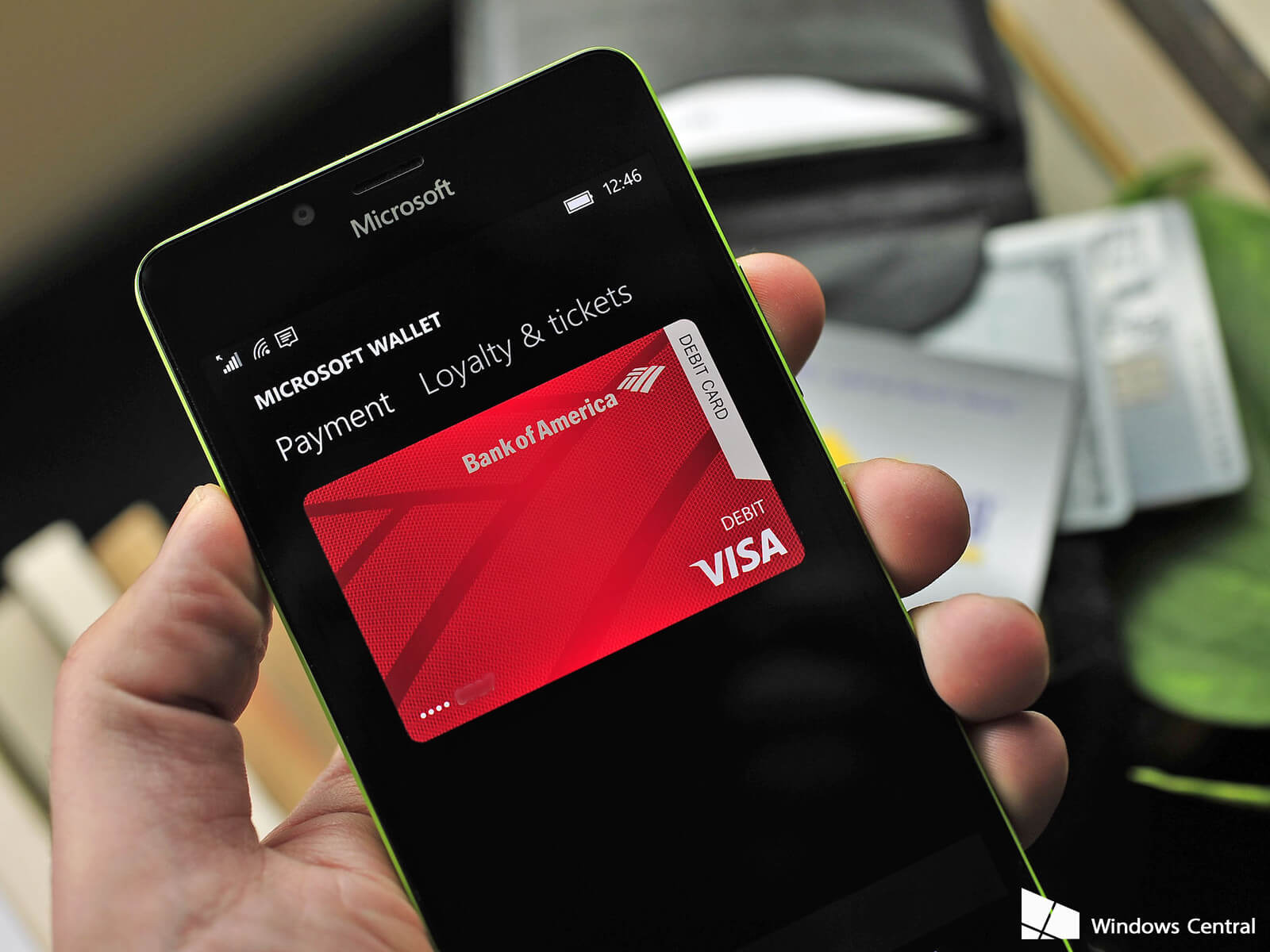 Microsoft has introduced an NFC payment feature for users of Windows 10 Mobile devices in the US through its Microsoft Wallet app. The company says the move comes "in response to feedback" from its customers and with support from both MasterCard and Visa.
The system is now available to Microsoft Insiders, a group of early adopter customers who volunteer to preview new features, and general availability of NFC payments is promised for later this summer.
Supporting banks and credit unions include Bank of America, BECU, Chase, First Tech, Fifth Third Bank, People's United Bank, US Bank and Virginia Credit Union. The launch date for each bank will be "posted when available," according to Microsoft.
"Microsoft Wallet is a cloud-based payment technology that will make mobile payments simple and more secure for Windows 10 Mobile devices, starting in the US with our Lumia 950, 950 XL and 650," the company says. "With Microsoft Wallet, you simply tap your phone on a contactless payment terminal and your default credit or debit card is charged. xannonce escort geneve
"Store as many credit and debit cards as you want in your Microsoft Wallet so it's easy to make purchases with the card of your choice. Switching takes just a tap of your finger. When you tap to pay, Microsoft Wallet sends a single-use transaction number and an encrypted security code that won't work for any other purchase, person or device. This, plus the device PIN you use to unlock your phone, makes paying with Microsoft Wallet more secure than using the actual card alone."
"Save all of your reward and membership cards — for stores, restaurants, health clubs, libraries and more — in your Microsoft Wallet," Microsoft adds. "As long as it has a barcode, it can be scanned right from your phone."
Reports that Microsoft was planning to launch a mobile payment service surfaced in October 2015. The company added support for loyalty cards to the Wallet app for Windows 10 in December last year.
Microsoft introduced NFC payments in 2012 with the launch of Windows Phone 8 and went on to make a number of improvements to both the payments and NFC pairing capabilities in Windows Phone 8.1. Support for host card emulation (HCE) mobile payments in the mobile version of Windows 10 was unveiled in March 2015.
Via nfcworld.com