Microsoft Discounts Windows 10 Signature Edition PCs After Linux Ban Claims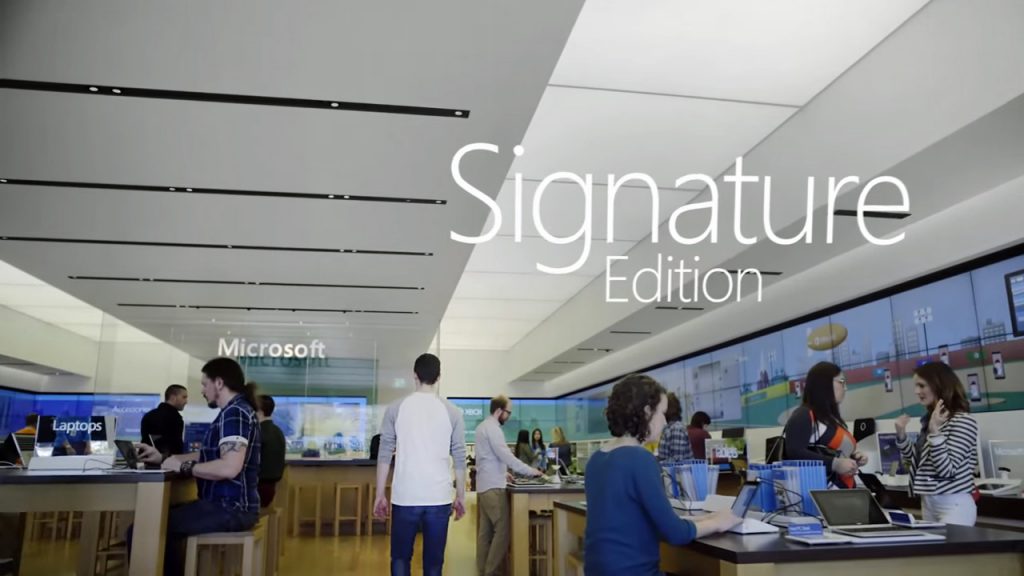 M
icrosoft has just announced a series of discounts for Windows 10 devices that are labeled as Signature Edition, only a few days after claims that the company is banning Linux on these PCs.
While there's no confirmation that the price cut is in any way related to the Linux scandal, its timing is certainly raising questions in this regard, especially because the list of models available with a discount also includes a Lenovo device – a Lenovo support engineer claimed the company had a deal with Microsoft to block Linux installation on Signature Edition devices.
Discounted products
But in the end, it doesn't even matter if Microsoft took this decision following the recent claims or not because a price cut is always welcome, so here are the models that you can buy right now with a hefty discount:
HP ENVY 8 Note Signature Edition tablet – $199
NuVision TM800W560L Signature Edition tablet – $99
ASUS Vivoook E200 Signature Edition laptop – $199
ASUS Transformer Book Flip T200SA Signature Edition laptop – $279
HP Stream 13 Signature Edition Laptop – $279
Toshiba Satellite Click 10 – $299
ASUS Transformer Book T100 – $249
As for the Linux claims, Microsoft itself has denied them, explaining that some of the Signature Edition PCs are using a new RAID system for SSDs that can only be supported by Linux with updated drivers. Here's the statement that a Microsoft spokesperson provided to us yesterday:
"Lenovo recently adopted RAID on SSDs in certain product configurations, which require additional steps to support all system features. More information can be found on their support page; https://support.lenovo.com/us/en/documents/pd031426. Recent claims about software installation issues related to Microsoft Signature are inaccurate."
The aforementioned discounts are exclusively offered to buyers in the United States and are available for a limited time, obviously while supplies last. HELPFUL RECOMMENDATION: Unlock Unbeatable Deals with Flipkart Coupons from The Hindu! Shop Smarter, Save Bigger. Explore a Vast Selection of Products, From Electronics to Fashion and Everything In-Between. Maximize Your Savings with Exclusive Flipkart Coupons . Don't Miss Out – Start Scoring Discounts on Your Online Shopping Spree Today!
Source: Softpedia