Maxthon Cloud Browser 4.4.4.3000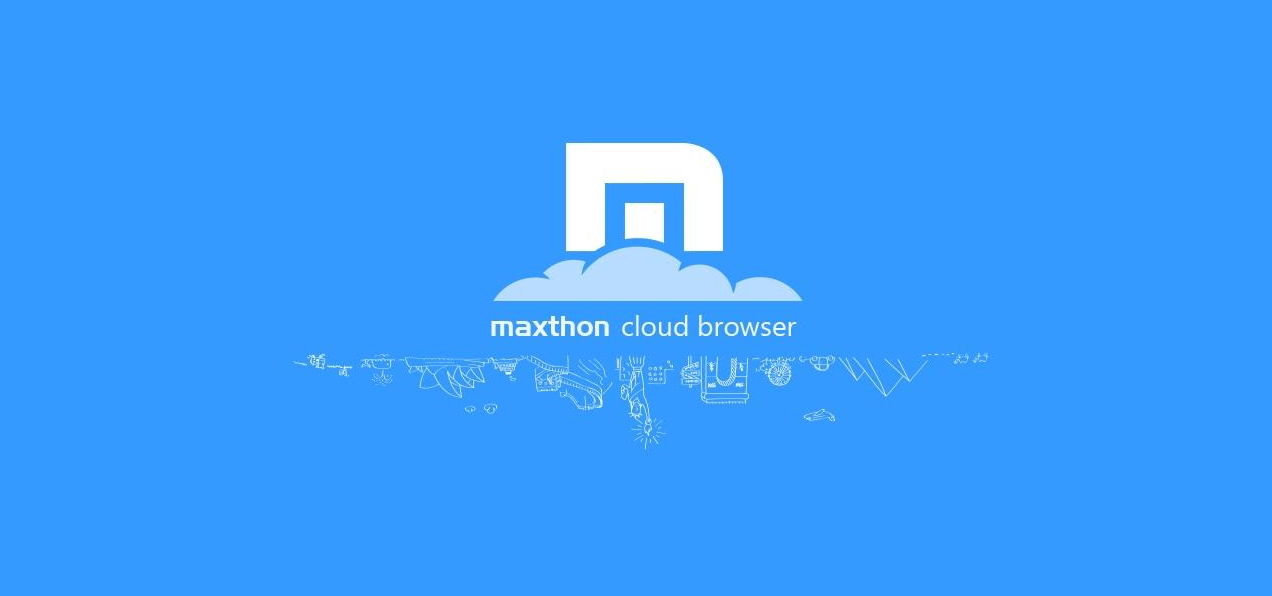 Maxthon Cloud Browser for Windows uses a unique, innovative dual-core design that uses both Webkit and Trident. Fast and efficient, our dual-core design displays all web pages quickly and reliably. With its first-place HTML 5 support and 'out of the box' features you can't get anywhere else, Maxthon Cloud Browser for Windows frees people to share and send files among different devices and platforms, easily.
Maxthon Cloud Services
Cloud Push: Supports sending text, images, websites/links and tabs to Mac, Android and Windows operating systems.
Cloud Share: Supports sharing text, images, websites/links and files with friends.
Cloud Download: Supports downloading files in various formats and uploading them to 'My Cloud' for backup on any device.
My Cloud Tabs: Lets you pick up where you left off by automatically syncing your tabs to Android, iOS or Mac devices.
Cloud Sync: Syncs account data (Favorites, Settings and Magic Fill data) to other devices.
Easy-on-the-Eyes Reading
Reader Mode: Makes it easy to view articles by adjusting font sizes and removing ads and other distractions.
Night Mode: Adjusts the brightness of the screen for low-light reading.
Features that Make Web Browsing Less Annoying and More Convenient
Magic Fill: Maxthon securely saves the names and passwords of websites you visit and then fills in that information when you return.
New Session: Users and gamers can simultaneously log into the same website with different accounts.
Source Sniffer: Extract all photos, embedded videos and audio files from a web page and download them with one click.
SkyNote: Save and access text notes anywhere, anytime. You can also sync them across Windows and Android. Albeit the main Canadian Internet Casino was sent off not excessively lengthy in 2010, there are currently north of 300 of them with licenses. Canadian Casinos Online here offer a wide assortment of games including spaces, table games and live club games. Playing on the web allows you an opportunity to guarantee a few advantages and admittance to client assistance. A few Canadian Casinos Online even permit you to mess around in a free mode permitting you to test the games before you choose to play for cash.
"Do Not Track" protects your privacy by preventing ad networks from tracking you.
Extension Center
Maxthon has a diverse selection of extensions for entertainment, information and social media.
Extensions are easy to install and manage with just one click.
Easy Screen Grabs with Maxthon 'Snap'
Click the camera button in the toolbar to easily and quickly capture a screenshot of the entire web page in one click! Watch the video tutorial now.
Security and Privacy
Safe site technology identifies websites you are about to visit and lets you know if they are safe and secure.
Maxthon blocks malicious websites and phishing attempts for you, automatically.
Easily launch a private browsing session that does not track history.
Download: Maxthon Cloud Browser 4.4.4.3000
Homepage: Maxthon