Google announces new Chromebook Pixel with dual USB Type-C ports for $999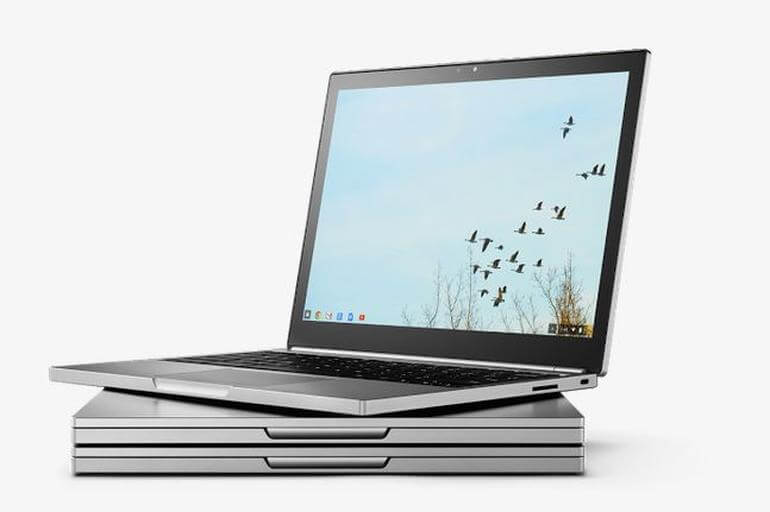 It's been two years since Google rolled out the Chromebook Pixel and today they announced its successor. The new Chromebook Pixel takes the same overall design of the first Pixel and improves many of the internals while also lowering the price.
Some of the notable improvements in the Chromebook Pixel are the dual USB Type-C ports (Apple's new MacBook has just one), Intel Core i5 processor with 8B RAM and 32GB SSD, and 12 hour battery life with fast charging support. Other key specs include a 12.85 3:2 aspect ration 2560×1700 pixel resolution touchscreen display (239 ppi), dual USB 3.0 ports, SD card slot, 720p HD wide angle camera, and a weight of 3.3 pounds.
The new Chromebook Pixel can be purchased today for $999 with a LS version (stands for Ludicrous Speed) for $1,299. The LS model has a Core i7, 16GB of RAM, and 64GB of internal storage. There is no longer a LTE model available.
I took a look at the first general Chromebook Pixel last year, but couldn't justify the $1,449 price when I had a more capable Surface Pro. I now own and use a Surface Pro 3, but am still considering the $999 Chromebook Pixel.
Google also rolled out a new and improved Google Store for all of your Google shopping needs. The store now includes quick access to Nest and TV & Video as well as phones, tablets, accessories, and Chromebooks.
VIEW: Chromebook Pixel
VIA: ZDNet