Find out if your phone will get the Windows 10 upgrade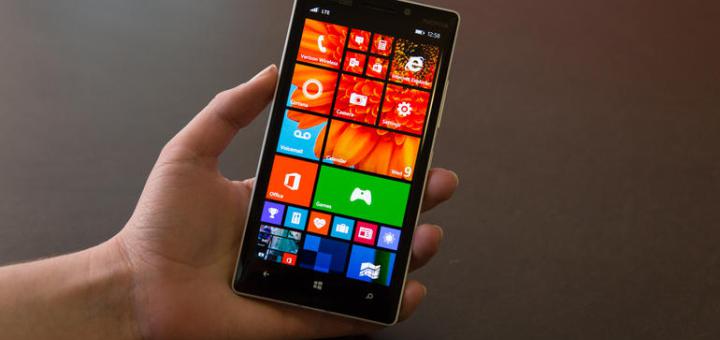 Microsoft is vastly expanding the list of handsets that will be able to try out the Windows 10 Technical Preview. Microsoft made Windows 10 available for a select few Lumia handsets in February, giving phone owners the opportunity to test the next-generation operating system for the first time.
Now, Microsoft has identified a total of 34 Lumia handsets (listed at the foot of this article) that will be given access to Windows 10 when the next build of the OS is released.
Microsoft said it had to limit availability initially, because only a small number of handsets had sufficient storage partition sizes to cope with the upgrade. Since then, the company has been working on a new "partition stitching" feature, which can re-size the system partition dynamically.
"This testing will allow us to support a lot more phones for the next flight [of Windows 10]," writes Windows engineering chief, Gabe Aul, on a Microsoft blog. "I get a ton of questions every day on Twitter about when your favourite phones will be usable, and I'm happy to report that the vast majority will be supported with the next flight."
Aul says the Windows team "feel great" about the partition stitching code, but that "we likely still have at least one more week of engineering to do to ensure we get a great build for the expanded list of devices," which means customers are unlikely to get their hands on the new build until mid-April. fake id website fast shipping
The following list is not definitive, according to Microsoft, but all of the following handsets are expected to be compatible with the next release of the Windows 10 Technical Preview:
Lumia 1020
Lumia 1320
Lumia 1520
Lumia 520
Lumia 525
Lumia 526
Lumia 530
Lumia 530 Dual Sim
Lumia 535
Lumia 620
Lumia 625
Lumia 630
Lumia 630 Dual Sim
Lumia 635
Lumia 636
Lumia 638
Lumia 720
Lumia 730
Lumia 730 Dual SIM
Lumia 735
Lumia 810
Lumia 820
Lumia 822
Lumia 830
Lumia 920
Lumia 925
Lumia 928
Lumia ICON
Microsoft Lumia 430
Microsoft Lumia 435
Microsoft Lumia 435 Dual SIM
Microsoft Lumia 435 Dual SIM DTV
Via: Expertreviews