Compact, ultrabudget Microsoft Lumia 430 arrives in April for $70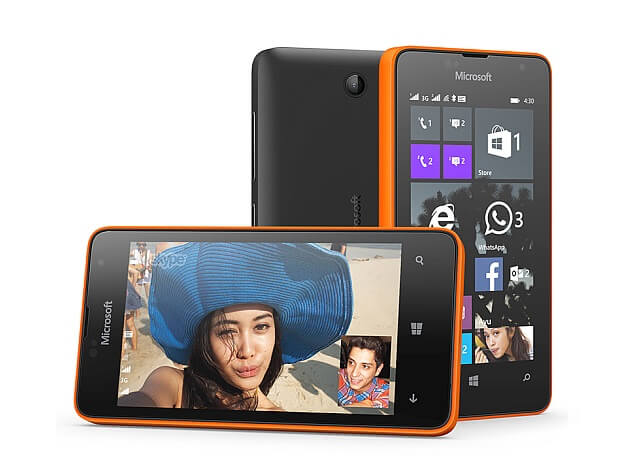 For Microsoft, the midrange Lumia 640 and 640 XL announced at Mobile World Congress this year apparently weren't inexpensive enough.
The company announced another low-cost contender, the 3G-only Lumia 430. For $70 (which converts to about £47 or AU$90), the dual-SIM device puts Windows Phone 8.1 on a 4-inch display with a 800×480-pixel resolution.
Keeping in line with the penny-saving price, the Lumia 430 has a 2-megapixel camera (without flash) and a 0.3-megapixel front-facing shooter.
Inside, you'll find a 1.2GHz dual-core processor, the Qualcomm Snapdragon 200 chipset. It isn't surprising that storage is on the lean side, 8GB of memory and 1GB RAM. The good news is that there's microSD card support for up to 128GB more storage.
Fans of the removable battery will like that this handset's 1,500mAh juice pack pops out after you remove the back cover.
The polycarbonate Lumia 430 body comes in orange and black shades, with rounded corners and thicker sides for gripping the pocketable phone.
Microsoft will begin selling the budget phone this April.
Via: CNet